Favorite Things 2012... Holiday and Winter Items For Everyone
Eucalyptus Essential Oil
You can buy this an any health food store, and it's cost is not high. I have been using it regularly for over 5 years. I put this in our humidifiers throughout our home and in our kid's rooms during cold and flu season (the entire winter). It helps them breathe easier and seems to help them to healthier again faster. Worth every penny!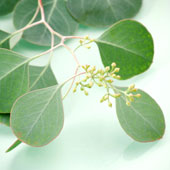 Here is a link to some more information about Eucalyptus oil:
http://www.medbroadcast.com/natural_products_info_details.asp?nhp_id=116#.UMiqRORZXlw
YumEarth Organics
Lillipops with no added yucky stuff plus vitamin C added. And they are DELICIOUS.
Emergen C Drink Mix
Tastes great and boosts your vitamin levels to hopefully ward off those germs floating around at school or at work. Between trying to get all the kids to remember to wash their hands and all the germs everywhere from other people not washing their hands, I love anything to combat getting sick!
Homeocan Cough and Cold Nighttime Formula
Releives dry cough, congestion,thins and loosens mucus, and relieves pain and reduces fever. I actually love all Homeocan products, but this one is my favorite right now because my littlest one has a terrible cold and keeps me up most of the night.
Epicure Selections Rectangular Silicone Steamer-
Please try and make popcorn with 2 tablespoons and 2 minutes. The popcorn tastes good, and it is easy to eat from and throw in the dishwasher when you're done. Here is the how-to video:
http://www.youtube.com/watch?v=SgvRQ8i2dTE
You can also cook meat, vegetables, rice, etc in the microwave or oven. Fast and EASY.